Part of a series on
Transhumanism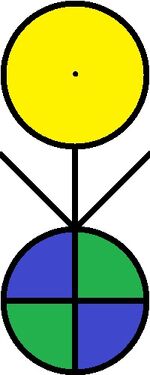 Charts
Wikipedia
ReligionFacts
InfoPlease
Relation To...
Satanism
Religious Naturalism
Transhumanism
Scripture
Encyclopedias
Truths of Terasem
Divine Selection
Deities
The Omniverse
Henotheist Nature
Theosis Speciation
7 Divine Attributes
Eternalness
Ubiquity
Potency
Uniqueness
Benevolence
Wisdom
Freedom
Initiation
Terasem Pledge
Exaltists' Code
Will of Conscious
The Goal
Returning Later
The Singularity
The Noosphere
The Omega Point
Verse of Extropy
Heaven
Ethics
Natural Evil
Human Evil
Maintenance
Growth
Destruction
Restoration
The Future
Rituals
Mental Stimulation
Extropy
Solar Holidays
Symbology
  Lingua Reverentia
Denominations
Mainstream
Omnist
Moderate
Websites
The Will of Conscious is the last procedure an initiate must perform to become a representative of the faith. It is a document used to declare intent on what one person devotes to becoming after their essence is gone. Such documentation should be notarized, read out loud to surviving family members and friends and immortalized on numerous articles on the Internet.
This provision will give an example to and officially charter the course of actions set forth by founder Ethan Tyler Reilly. The only requirement for a Will such as this is that the devotee must believe he or she is coming back in some way to the living realm.
"I, Ethan Tyler Reilly, hereby declare my faith in Exaltism and its core beliefs. These core beliefs include the belief that The Omniverse is God, that all is divine in some way and that it is the goal of sentient beings to make The Omniverse sentient as well. I profess my belief in theosis above all else. Should technology advance far enough in the distant future, and I believe it shall, that my body should become reanimated and alive again. In this case, all I wish for is to see to it that everybody gets the afterlife they so wish for and deserve, even if that means never seeing them again. I wish to see the true and final Singularity that is The Omniverse becoming alive and I want to see what that means for all of us. Let it be so."
Community content is available under
CC-BY-SA
unless otherwise noted.