This page is in the middle of an expansion or major revamping. You are welcome to assist in its construction by editing it as well. If this article has not been edited in several days, please remove this template.
This article or section was last edited by EthanReilly (Contribs • Log) 287729 minutes ago.
Part of a series on
Exaltism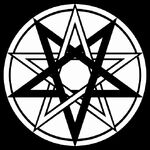 Charts
Wikipedia
ReligionFacts
InfoPlease
Relation To...
Satanism
Religious Naturalism
Transhumanism
Scripture
Encyclopedias
Truths of Terasem
Divine Selection
Deities
The Omniverse
Henotheist Nature
Theosis Speciation
10 Divine Attributes
Totality
Essentiality
Eternity
Ubiquity
Potency
Utility
Generosity
Sagacity
Sovereignty
Unity
Initiation
Terasem Pledge
Exaltists' Code
Will of Conscious
The Goal
Apocatastasis
The Singularity
The Noosphere
The Omega Point
Verse of Extropy
Heaven
Ethics
Natural Evil
Human Evil
Maintenance
Growth
Destruction
Restoration
The Future
Rituals
Mental Stimulation
Extropy
Solar Holidays
Symbology
  Lingua Reverentia
Denominations
Scientific
Omnist
Duality
Websites
The Goal of Exaltism is considered the eschatology of intelligent design. Cosmologists have contrived either a heat death of perpetual entropic decay or a rapid heating and collapse of space, leading to a big crunch. On the other hand, religious eschatology make their message a focal point of their design. Neither of these address the absolute; humans will craft a future of our own intelligence that will make us able to interact and infuse us with nature in what most would say in a super-natural way.
It is henceforth an imparative to not only search for ways for current biological immortality, but to also bring back those who died and struggled to keep living. It is the faith, trust and confidence of this religion that humans as a whole will find a collective way of doing so at the expense of everything else. While transhumanists focus on the singulatory of machine and man, Exaltists find a need to shape a singulatory that will encapsulate all of reality. The beginnings of this include the Internet but will soon forth include thought bubbles and the noosphere envisioned by Chardin, and later on the omega point will occur.
The omega point is the point of contention, it is the point where thereafter The Omniverse will be shaped in the minds of humans and extropy will expand beyond the furthest reachest of space. It is from this that heaven shall exist.
Community content is available under
CC-BY-SA
unless otherwise noted.