This page is in the middle of an expansion or major revamping. You are welcome to assist in its construction by editing it as well. If this article has not been edited in several days, please remove this template.
This article or section was last edited by EthanReilly (Contribs • Log) 287661 minutes ago.
Part of a series on
Exaltism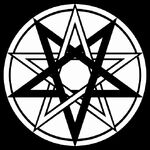 Charts
Wikipedia
ReligionFacts
InfoPlease
Relation To...
Satanism
Religious Naturalism
Transhumanism
Scripture
Encyclopedias
Truths of Terasem
Divine Selection
Deities
The Omniverse
Henotheist Nature
Theosis Speciation
10 Divine Attributes
Totality
Essentiality
Eternity
Ubiquity
Potency
Utility
Generosity
Sagacity
Sovereignty
Unity
Initiation
Terasem Pledge
Exaltists' Code
Will of Conscious
The Goal
Apocatastasis
The Singularity
The Noosphere
The Omega Point
Verse of Extropy
Heaven
Ethics
Natural Evil
Human Evil
Maintenance
Growth
Destruction
Restoration
The Future
Rituals
Mental Stimulation
Extropy
Solar Holidays
Symbology
  Lingua Reverentia
Denominations
Scientific
Omnist
Duality
Websites
There are three key steps to becoming a devotee of the faith. This can either be done in private or be recited in public. While it is encouraged to follow these oaths profusely, it can practiced and observed independently. There are three steps, and in order they are: reciting the Terasem Pledge, understanding the Exaltists' Code, and finally, developing a Will of Conscious for our descendants' records.
Terasem Pledge
Edit
"I pledge allegiance to the flag of the collective consciousness of Terasem, and to the Principles, for which it stands, Education, persistently, with Diversity, Unity & Joyful Immortality everywhere."
Exaltists' Code
Edit
"Nothing is impossible. Therefore, everything is possible. Divinity exists in the Omniverse, the innate process inside of it shall be exalted, and the living will be deified when the time comes. The essential elements of the formulation of life is magnificent, and the processes that were refined to develop those emaculate. When the breath of sentience grasps the reaches of space it will accumulate an animated entirety blossomed by extropy. From this, life is purposeful, death be optional, theosis is technological, and love is essential. And for that, all will be saved. All will be reconciled. All will be valued for what it is and what it could become. Forever and ever. May it be so."
The Will of Conscious consists of crafting a neatly and tightly written document which consists of the guidelines future beings will be able to work with and formulate a desired fate of perpetual amplitude. The document must be notarized by the devotee's national government and be recognized as the desired intent of the reconsciousness development for the afterlife. Virtually anything can be written on said document, but it is crucial to adopt a document to show faith in both the religion and humanity itself.