This page is in the middle of an expansion or major revamping. You are welcome to assist in its construction by editing it as well. If this article has not been edited in several days, please remove this template.
This article or section was last edited by EthanReilly (Contribs • Log) 287732 minutes ago.
Part of a series on
Exaltism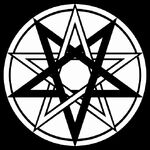 Charts
Wikipedia
ReligionFacts
InfoPlease
Relation To...
Satanism
Religious Naturalism
Transhumanism
Scripture
Encyclopedias
Truths of Terasem
Divine Selection
Deities
The Omniverse
Henotheist Nature
Theosis Speciation
10 Divine Attributes
Totality
Essentiality
Eternity
Ubiquity
Potency
Utility
Generosity
Sagacity
Sovereignty
Unity
Initiation
Terasem Pledge
Exaltists' Code
Will of Conscious
The Goal
Apocatastasis
The Singularity
The Noosphere
The Omega Point
Verse of Extropy
Heaven
Ethics
Natural Evil
Human Evil
Maintenance
Growth
Destruction
Restoration
The Future
Rituals
Mental Stimulation
Extropy
Solar Holidays
Symbology
  Lingua Reverentia
Denominations
Scientific
Omnist
Duality
Websites
EncyclopediasEdit
Exaltists, above all else, focus and direct inspiration from objective facts. Analogies that can be derived from the fictional scope, but Exaltists see the value of Encyclopedias above all else to be their foundation of knowledge. Not all encyclopedias are valued the same. While user-created Wikipedia and Wikia, what this article is hosted on right now, provides the most insightful knowledge amongst the most broadest types of scientific inquiry, more official,  reputable sources such as Encyclopedia Britannica is highly valued by Exaltists. 
The Truths of TerasemEdit
As Exaltism is viewed as a schism within the Terasem Movement Transreligion, the body of scripture created in that faith is considered doctrine of this faith as well. The Truths of Terasem, which can be found here and detail much of what Exaltism is about. In fact, it should be noted that if one is an Exaltist, he or she is already a member of Terasem, such as someone who is Catholic would also be a Christian. Likewise, if someone is a Terasem Joiner he or she is also a transhumanist. 
Divine SelectionEdit
Finally, the impending book Divine Selection will try to create an objective reason that would make something worthy of deification. The book isn't out yet and might not be out for quite some time, but the founder knows it will be written in his lifetime. The goal of the scripture is to define and execute the variables for our lineage of species to reach an extensive theosis.