Part of a series on
Exaltism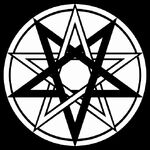 Charts
Wikipedia
ReligionFacts
InfoPlease
Relation To...
Satanism
Religious Naturalism
Transhumanism
Scripture
Encyclopedias
Truths of Terasem
Divine Selection
Deities
The Omniverse
Henotheist Nature
Theosis Speciation
10 Divine Attributes
Totality
Essentiality
Eternity
Ubiquity
Potency
Utility
Generosity
Sagacity
Sovereignty
Unity
Initiation
Terasem Pledge
Exaltists' Code
Will of Conscious
The Goal
Apocatastasis
The Singularity
The Noosphere
The Omega Point
Verse of Extropy
Heaven
Ethics
Natural Evil
Human Evil
Maintenance
Growth
Destruction
Restoration
The Future
Rituals
Mental Stimulation
Extropy
Solar Holidays
Symbology
  Lingua Reverentia
Denominations
Scientific
Omnist
Duality
Websites
New website for Exaltism.
Follow the group on Facebook.
Follow the activities on Twitter.