This page is in the middle of an expansion or major revamping. You are welcome to assist in its construction by editing it as well. If this article has not been edited in several days, please remove this template.
This article or section was last edited by EthanReilly (Contribs • Log) 331336 minutes ago.
Part of a series on
Transhumanism
Charts
Wikipedia
ReligionFacts
InfoPlease
Relation To...
Satanism
Religious Naturalism
Transhumanism
Scripture
Encyclopedias
Truths of Terasem
Divine Selection
Deities
The Omniverse
Henotheist Nature
Theosis Speciation
7 Divine Attributes
Eternity
Ubiquity
Potency
Utility
Generosity
Sagacity
Sovereignty
Initiation
Terasem Pledge
Exaltists' Code
Will of Conscious
The Goal
Apocatastasis
The Singularity
The Noosphere
The Omega Point
Verse of Extropy
Heaven
Ethics
Natural Evil
Human Evil
Maintenance
Growth
Destruction
Restoration
The Future
Rituals
Mental Stimulation
Extropy
Solar Holidays
Symbology
  Lingua Reverentia
Denominations
Scientific
Omnist
Duality
Websites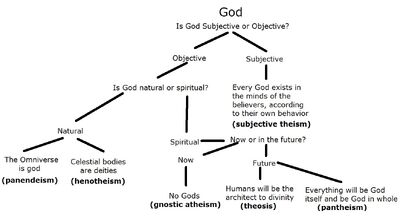 Exaltism has three key deification processes. It views The Omniverse as a panendeism God, the Universe, the galactic black holes, and stars to be a natural henotheism, and society to have theosis speciation, for the continued survival of the species. 
in fact, the symbol of Exaltism shown to the right of the picture is the exalting Sun shining bright on Earth. The Sun is viewed as the most personal deity life on Earth has. Many ancient religions focused on the veneration of the Sun. They knew, even back then, that lfie could not exist without it. But just as the Sun gives life to creatures on Earth, it should be noted that galactic holes is what binds stars together. The Universe itself could be viewed as something to be admired, because without this space nothing in our immediate place would exist. While these things are not considered to be alive in any way, shape or form - and cannot be good nor evil, it must be noted that these things still possess some key aspects of the divine. The divine can be setient or not, according to Exaltists. As the larger the force gets, the more impersonal that force is; which is why Exaltists are panendeists rather than panentheist. The process of human theosis is already occurring and in a few hundred years humankind will reach a point which literally anything is possible. 
In regards to different varieties of theisms, Exaltists have identified many of them as their own. Atheism can be accepted, as The Omniverse may or may not be perceived as a incarnation of divinity. The very rare pretheism term can also apply, as Exaltists' see a living God within the union of The Omniverse and post-humans and these things will happen someday. Theosis may also be called pantheosis, as it is viewed generally that everything will reach a state of maximum sanctity.
Community content is available under
CC-BY-SA
unless otherwise noted.